Item(s):NEW AUTHENTIC COACH,VS,ALDO Branded Handbags
Package includes: Receipts etc.
Price:As stated below best offer final price
Warranty:Non
Reservation:3 days, unless with 50% payment
Dealing method:Self collection Puchong/Cyberjaya/Bangsar, Poslaju
Location of seller:Puchong/Cyberjaya/Bangsar
Contact method/details:PM for personal info after order confirm
Item(s) location: Ready stock at USA house, shipment take 2-3 weeks reached mys
Age of item:Brand New Authentic
COACH READY STOCK IN USA (FINAL PRICE) 1st COME 1st Serve
::
*All BRAND NEW & 100% AUTHENTIC WITH RECEIPT*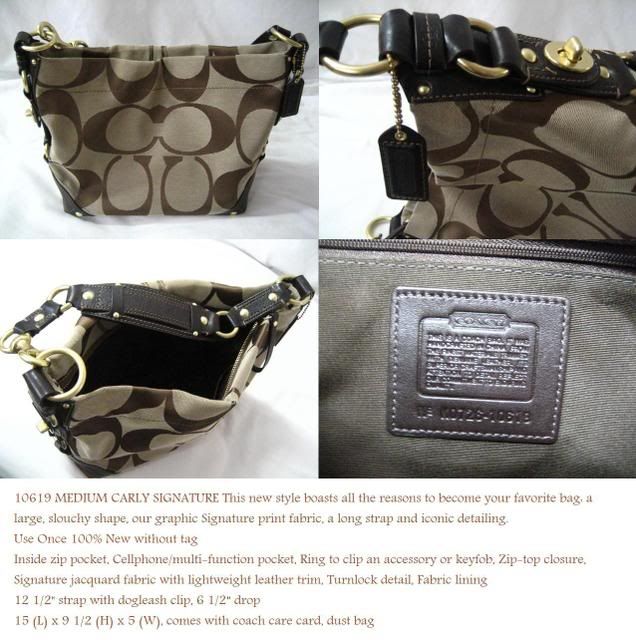 RM1199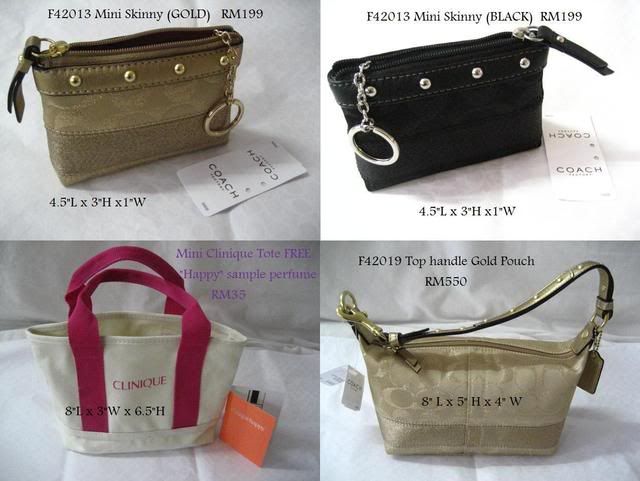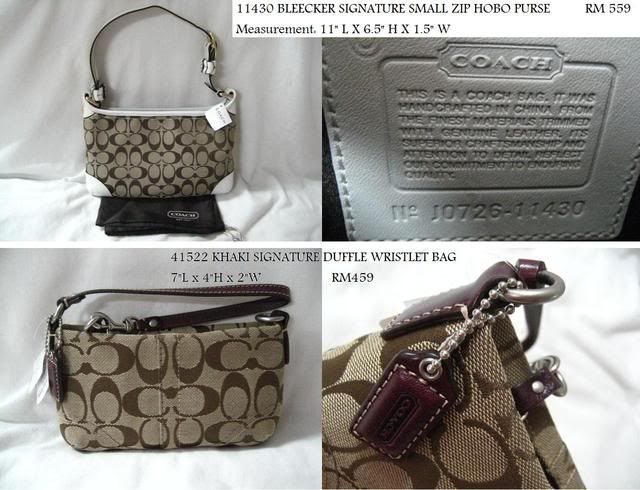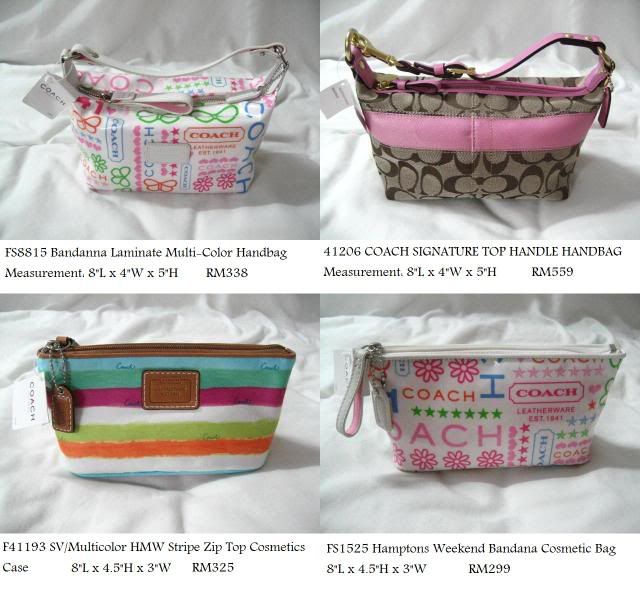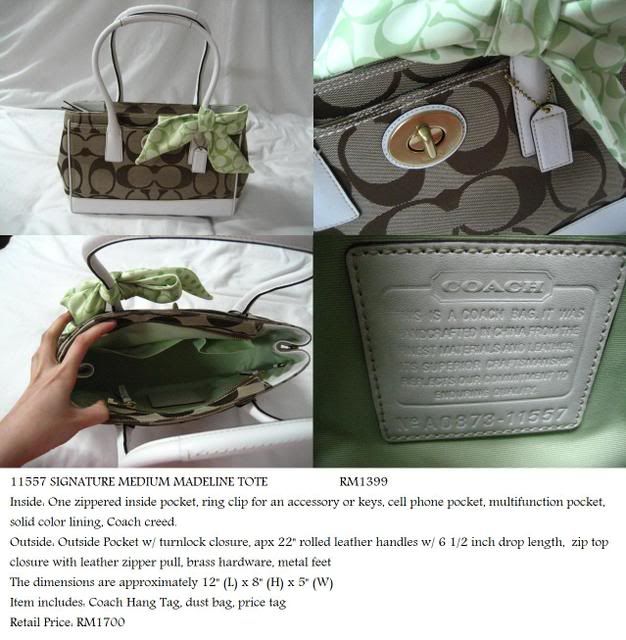 GOOD TO KNOW ABOUT COACH:
1.How does gift receipt act as the evident of 100% authentic?


Getting an expensive items from someone is no#1 concern for anybody - secure your trade with SAFE TRADER. The ONLY different between original receipt and gift receipt is that gift receipt has no price stated. Coach Return Policy: New, Unused Full Price merchandise may be returned for merchandise credit with a gift receipt. There is no return time limitation such as 30 days or 90 days or 120 days. The return is for lifetime as long as it is UNUSED & NEW.



2.How is the quality and presentation feel of this coach accessories on me?


Please visit to the coach store MYS to see, test, and feel the actual quality, outlook and size of the design. Important note before you get yourself/someone a lovely branded bags. You will fall much better in love. Sharing a simple coach wristlet/wallet/swingpack/accessories as birthday gift to a best friend or best to your gf is nevertheless - an unforgetable experience.



3.What type of coach bags original come withs?
-Coach quality box: Wristlet and accessories (We are given out for free international shipping for ready stock on this post, add RM25 for custom order; Pouch, handbags,swingpack, tote add RM30 for ready stock, RM40 for custom order due to the weight accountable)
-Dust bag: Only available on Tote or large handbags by coach store(pouch or smaller size bags like wristlet,wallet,accessories does not come with dust bag originally by coach store) You will know all this if you are a coach buyer before.
VS /ALDO/HOLLISTER. READY STOCK IN USA (FINAL PRICE) 1st COME 1st Serve

::
*All BRAN
D NEW & NEW Condition*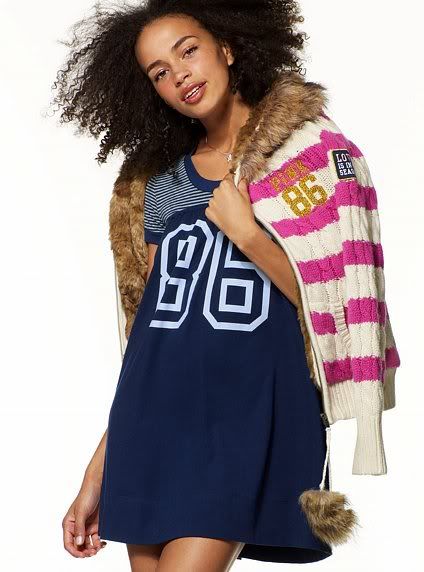 VS T-shirt dress RM99 pink XS
; original price at RM139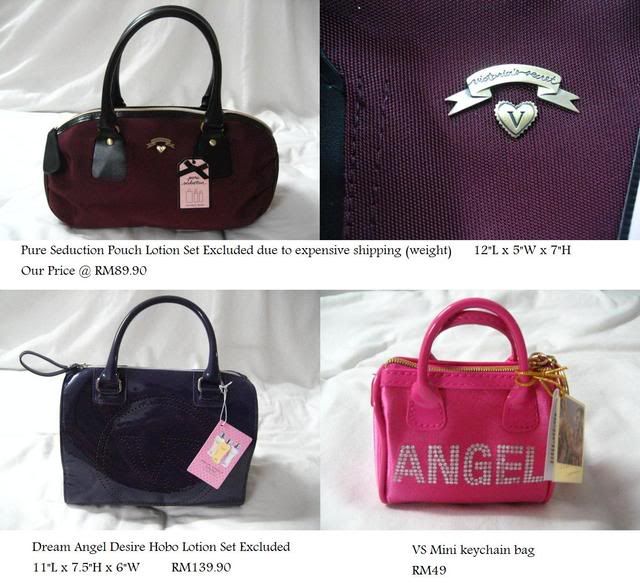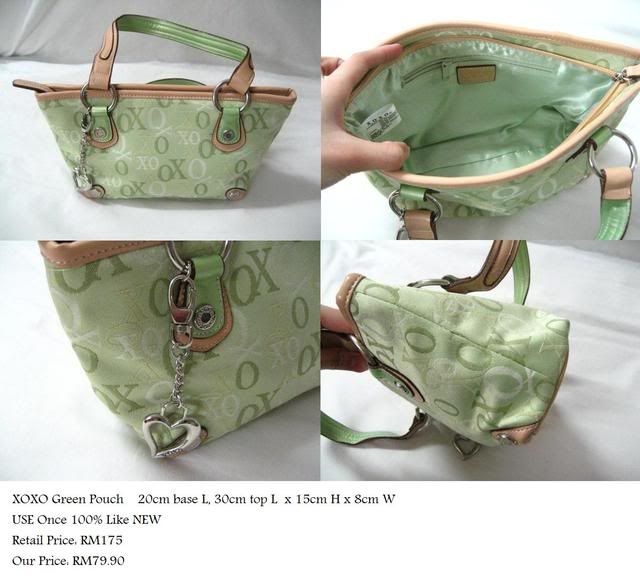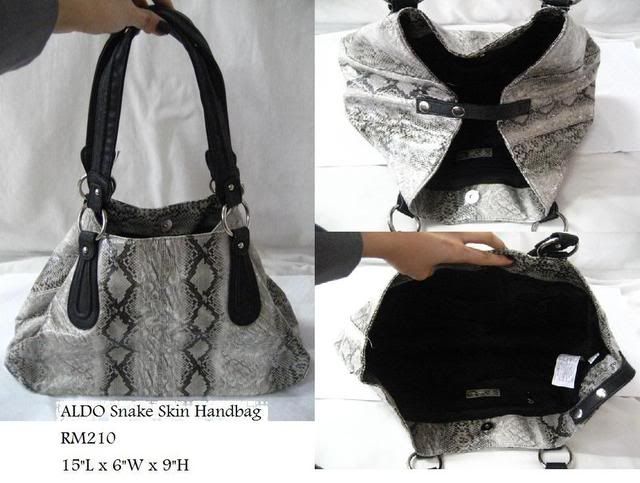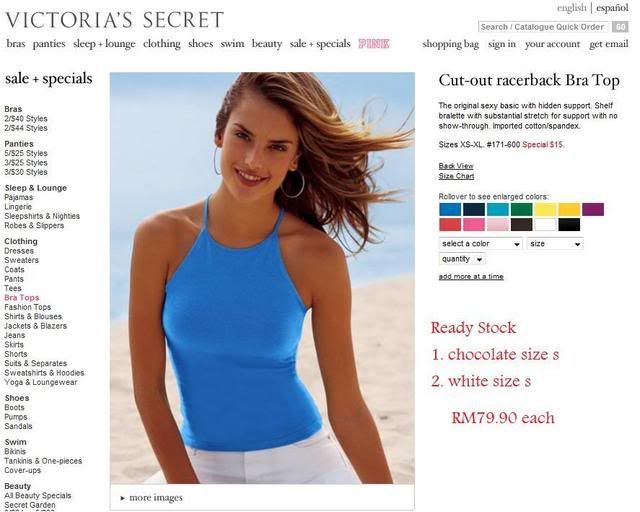 test